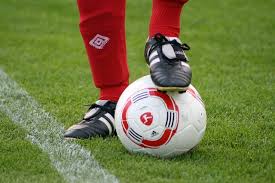 Easiest football system, Premium Horse Rating Software & profitable Football Stats
Hi,
Today, we have easiest Football system for you – Football Profit Factory
Football is without a doubt the biggest sport when it comes to betting, and the most popular market is Match Odds. However this is not the best as far as percentages go, as it is a 33/33/33 outcome.
So, we prefer to look at a 50/50 outcome. That is why in Football Profit Factory we are using the BTTS (both teams to score).
We tested Football Profit for month of Oct'19 , it made £1358 profit from £ 1000 betting bank.
130% increase in Bank, New bank stands at £ 2358.
See how a £200 bank can grow to over £10,000, a level £2 bet makes £292.00 in the 8 months when it was first launched in year 2015
https://www.winningmore.com/football-profit/
One bet a day, and it can be done in 5 minutes!
No knowledge of football needed.Use bookies or Betfair, we are backing, no laying involved!!
Or Cut and Paste https://www.winningmore.com/football-profit/
>>>>>>>>>>>>>>>>>>>>> Rate The Races >>>>>>>>>>>>>>>>>>>>>>
I am sure you would have heard about our Rate The Races software since we first launched it in year 2010. ( yes, nine years ago ) Many many clients use this even today for best ratings in UK and Ireland Horse Racing.
We recently updated Rate The Races software and we started building results since 15 Oct 2019.
In last 16 days, RTR made 29.73 points profit on level staking by betting 1 point on win and 1 point on place for top rated horse which has 150 rating gap from 2nd top rated.
Excellent 28% ROI in last 16 days.
All selections are available in morning. We have 4 selections to bet today – 4th Nov 2019
Look at what other clients have to say on Rate The Races: – Click Here
Don't wait to have your copy, grab it now for only £69.9.
>>>>>>>>>>>>>>>>>>> Daily Football Stats>>>>>>>>>>>>>>>>>>>
When you have accurate football stats at single click for all worldwide games, I am sure you can do wonders. DailyFootballStats covers 72 unique Stats for every football game.
Yes, possible every parameter which you will be using today in your Football betting and Trading.
Single button will find your best matches for Over2.5, BTTS yes, Lay the draw etc. from the lot of worldwide matches, which if you do by hand, you can't find even in 5 hours.
DailyFootballStats also gives you daily status on around 180 plus worldwide leagues performance as well. So you will have it handy, leagues where Home wins most, where drawn is most common, which league is highest/lowest goal scoring etc.
DailyFootballStats is the web based tool, you can access it from any machine, anytime, anywhere.
Start making a difference in your Football Betting from today. Watch the detailed Demo Vidoes
So, you have three products in email today :-
Thanks for your support.
Cheers
Michael