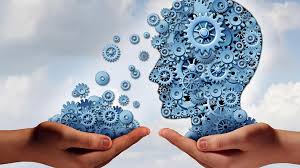 7 Rules to Enjoy your Betting , Sports Betting Education for a Living
We have learned some lessons.
That even the best systems have a shelf life.
About the tendency for results to fluctuate – which means that both winners and losers can cluster in quite unanticipated ways;
We have spent the ensuing years, since we no longer have Eric, David and the London Bloke, researching, backing and perfecting what we learned in our search for the latter's 80% system.
2004 was the year we all took a greater interest in Racing Systems Builder.
We had a free copy (they used to send a CD with 2 years of data as a trial) which we had never really taken the trouble to get to know.
We finally saved up and bought the 2 discs, one for jumps the other for flat. These were an invaluable aid to testing all sorts of theories and a much quicker way to back-check systems (its amazing how you start using something more often once you have paid good money for it!)
Through our search for the London bloke's system and the knowledge we had thus acquired , plus the ability to instantly back check any theories we might have (we have a flat disc that goes back to 1986–2009!) we have been able to develop our approach.
Nowadays we use HorseRaceBase (HRB) but I think new members have to queue as there is a wating list.
It can be summed up as this:
Lesson 1 : Enjoy it! If you don't enjoy horse racing, why do it? Only 2% of punters make a profit so lap up the good days and look on the bad days as things to be got out of way so you can enjoy the next good day.
If you can break even you will effectively have an interesting, stimulating and exciting hobby that doesn't cost you a penny. How many other hobbies can you say that about?
Lesson 2: Build up a portfolio of systems and/or tipsters you trust.
If choosing your own, use shortlisting – specialise. There are not enough hours in the day to study the big field handicaps AND the small field non handicaps. You must choose – find a way to whittle down the number of races, and horses within these races, to look at.
Lesson 3: Turn your money over–use leverage. That is how the bookies bet and who better to copy than the most consistently successful ?
All systems/methods can be improved in terms of achieving a higher strike rate and/or ROI but this always means less selections. Which means a much reduced turnover.
Basically, money makes money. If you can make a 10% profit on your stakes it makes a big difference what your stakes are!
If you are rich, you can have one big bet a day.
If you are not, you need to turn your money over. Don't bet for the sake of it but don't scratch selections because you think you have too many.
Lesson 4: Don't listen to the anti-multiple bet kill joys!
When Frankie got his "Magnificent 7" all the little old ladies who just backed Frankie in multiples weren't calculating their proft/loss over a lifetime. They were booking their cruises.
Backing in multiples is no less profitable than if you back the same horses in singles. It is just that your strike rate is dramatically reduced.
You win less often – but when you do……..
There is only one thing worse than having all 6 losers in a day and that is having all 6 winners without covering the acca!
For the vast majority of punters, ONLY a winning acca is going to change their life so as they would notice it.
ALWAYS cover the acca to £1
Lesson 5: Use percentage level stakes to greatly increase you profits. Compound your winnings
Level stakes is typically thought of as an amount, for example, a tenner, on each bet.
Percentage level stakes betting is where a percentage, say 2%, of your bank, is bet on each selection. If the first one loses, your stake goes down for the next, if it wins, the next stake is increased.
So, as the bank rises in a good run, your stake increases, thus capitalising on the winning run.
In a bad run, the stakes go down thus minimising losses during a losing run.
Some of the great amazing staking plans we have
Lesson 6: Use just the one bank for your whole portfolio
People are often put off from diversifying by the thought of setting up another bank. There is no need.
If you have a 100 point bank and, say, 5 selection methods that throw up, say, 15 bets a day. That means, assuming a point win per bet, 15% of your bank is at risk on any given day.
You could indeed get 15 losers and lose 15% of your bank in a day. But you would have to be very unlucky and the profits from such a high turnover should at least cover the vast majority of those losses when they come.
TAKE PROFITS
Losing runs are inevitable – but so are winning runs.
This is sort of instinct that you can develop. You can kind of sense when a run is too good to be true.
When you get to that stage, take some of your profits out.
This way you will hit your losing runs on lower stakes (if you use percentage staking as above).
The worse that can happen is the winning streak goes on a little longer and you kick yourself for not having enough on. But more often than not, you will be glad you reduced.
Lesson 7 : Use Best Odds Guaranteed, (B.O.G.).
I know a lot of people play the exchanges and the best of luck to them. But we have found that we get better profits using BOG the night before racing.
BOG is simple. You take the price on the horse and if the SP is bigger they pay you out at that bigger price. If, on the other hand, the odds shorten, then you get the benefits of taking the price and get paid at the price taken. We have found this gives us a real edge.
Nowadays, the bookies are realising they dropped a rick in their quest for market share (though, amazingly, only 15% of punters use BOG).
Only one or two now pay out at a price taken the night before racing. Bet365 definitly do and Boylesport did last time I looked.
You will still find plenty who will offer BOG prices they will honour after 8am that morning though.
If you want an eighth way improve you betting take a look at this