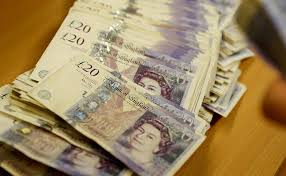 we created 6 Best In Class Staking Plans for our clients
Hello,
First of all, thanks for the amazing feedback for Double Dutch 2 which we have received for our clients.
Many of you asked to know more about other staking plans we have, hence this blog.
We started working on staking plan automation last year ( June 2018) and our aim has always been to bring best staking plans out of our clients to increase profitability and Return on investment on their stakes.
In last 12 months, we have built six amazing staking plans – some are only in excel and some are both in excel and software.
Retirement Staking plan – Backing one, originated from Australia, still considered the one of the best staking plans ever created – Available in both excel and software
Double Dutch 2 – As you rightly guessed, we are dutching horses here. Can't reveal more. All I can say is – Clients are loving this one.
Avalanche Staking plan – Magic is it preserves the bank and yet turbo charge the profits.
Special Factor – Backing one, reserve bank helps build the profit in good times and saves the bank in not so good times.
Royal Routine – Royal concept, 70 years old and yet new. Has potential to turn £20 into £100,000 in 5 years
Back 1-4 – Very simple and yet super successful plan, reserve of Lay1-4 plan.
In order to simplify, we have made special page which has links for all our staking plans.
Grab a cup of coffee and open the link and get hold of all the plans you like. Remember it's an investment you are making for yourselves for lifetime and not an expense.
All the plans are very inexpensive and yet powerful and will make very strong impact on your daily betting banks on the positive side.
Click Now and Start going through them Now!!
We thank for your continuous support and thanks for your time to read my email.
If you have any good staking plan which you want us to work on in future, please do share a separate email with myself or Steve
Have a great day
Cheers
Michael & Steve