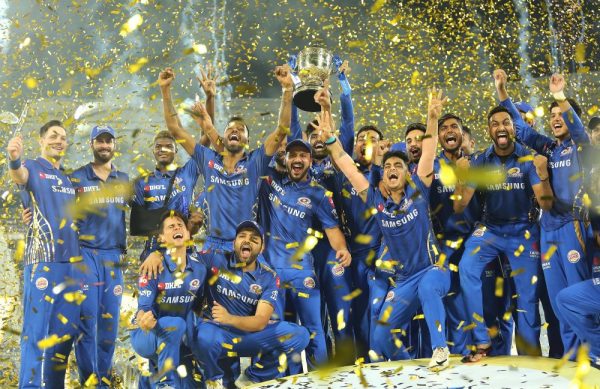 Steve's My Partner – First visit to India for IPL
By Steve Davidson ( www.winningmore.com)
April is the worst and best time to visit New Delhi, India's capital city.
Please let me, tell you of my IPL cricket match experience, and free gifts will be yours below.
New Delhi.

Population of 25 million, of which it seems like half are on the roads at any one time.
Worst is the weather mid 40 Celsius, in the words of the 12th man "stink hot day here in Bombay" same for New Delhi.
The best is that it is IPL season, where the world's best are paid mega dollars for around 6 weeks of T20 cricket, 3 hours of bash, crashes and dancing girls.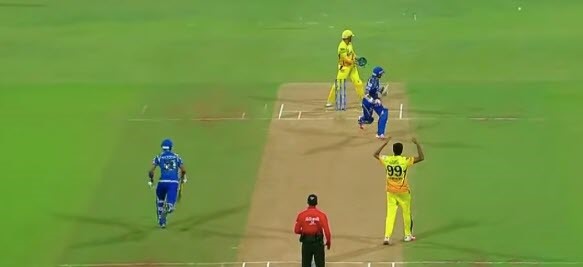 On our way to the Feroz Shah Kotla Ground, to watch Delhi Daredevils, and the Mike Hussey lead Chennai Super Kings, I decide to take my eyes of the road and place a bet on previous champions the Daredevils.
Working on the law of averages, last year virtually undefeated, this year 11 straight losses or close to it, should turn the tide, hey they have David Warner, bound to hit form.
First off, all the usual bookie and betting sites are blocked in India, so I start fumbling for my Hide My Ass VPN software, and finally get on to Betfair, and find the great odds of 2.50 Delhi at home to Win, i'll have some of that, plonk $40 on the win, log off and I am set.
Always makes me wonder why some countries bother marking lanes on the roads, and India is certainly Top 3 in this category.

Three lanes marked, and it is not uncommon to have five or six rows of cars at the stop sign or traffic lights, and chuck in any amount of motorbikes across the road also.
I guess if you stuck to the lanes you would never get anywhere, probably end up five or six kilometres further back from where you started. You would never get the chance to leave 3 or 4 car spaces from the car in front of you.
And even more surprising is that accidents are far and few between, and no road rage, it just seems to work.
Certainly, makes texting and driving impossible which I guess is a great thing.
Finding a park near the stadium was a bit of a task, however we wedged the car into a space, nearly had to climb out the window to exit the car, only hope the other cars we not leaving early.
Walking to and into the stadium was a sense of anticipation and excitement, certainly from my perspective being the only non-Indian (off the field anyway).
We were greeted with what I though was low level fog, but soon informed it was mosquito repellent fogger, being blown around the ground with what appeared to be giant hand-held leaf blowers. It did the trick as I never saw a mossie all match.
The stadium holds forty thousand plus people and it was full, however it was fuller in patches around the ground, as in every hundred or some metres around the boundary.
We are talking pack solid, all with plenty of police, if it was in Australia or England you would have thought they were the pub outlets. But no, no alcohol was available in the grounds.
They were imported dancing girls in lots of three scattered around the ground, inside the fences. I feel safe in saying that I think most of the men in these tight crowds watching the lily-white girls dancing saw very little of the cricket going on.
This season these girls will get between US$300 to US$150 for the lowest paid teams per game, plus some get bonus for photo shoots.
Big difference to what the players are getting, and the girls seem to work harder and perform the whole 3 hours not resting for half the match.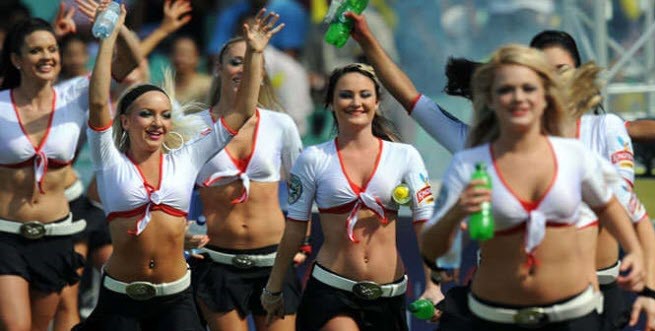 And the police, were not watching the crowd or cricket either.
The atmosphere was magic, and the air was charged, and it I mention fogger filled.
When we arrived, the match was underway with Delhi fielding, and right in front of us was David Warner.
As the Super Kings started to pile on the runs and wickets were hard to take, I kept telling my Indian friends "wait until Warner bats".
Chennai built a good score, and Delhi had blown in the odds. If I could I would have had more Delhi, but I did not want to flag an inplay bet (rubbish Australian inplay betting on the internet ban, you can pick up the phone and bet inplay on sports but not on the net. Nanny laws.)
Still my mantra "David Warner, wait until he bats".
Half time some great mini pizzas and slightly cold Pepsi, more man made fog, and on with the show.
Yippee, David Warner is first up, and first out, 1 run. Goodbye forty dollars, and loss twelve certainly on the cards.
The girls were still pulling a great crowd, there attraction lasted the full match.
There were 7 channels that showed the IPL matches in different languages, and as soon as the match finished there were replays, after replays. Three hour matches lasted twenty four or more hours on the TV channels.
You could never say "I missed the match", to say that would be admitting you had been arrested. No they probably had the same seven channels in there also.
If you can't talk cricket in India, you better just shut up.
Around midnight as the Daredevils failed to collect a win and remained cemented to the bottom of the table, we started on the way back to the car.
Past the bicycle taxi riders, sleeping in the passenger seat, into the heaving traffic snarl, fumes, noise and no spaces.
India has many things you don't see anywhere else, the thing that amazed me most, was not the Taj Mahal, or any of the things you associate in the travel brochures.
It was you always see people any hour and where, you never feel alone.
If you ever go to India, make sure the IPL is on, and go to a match, you will love it.
If you can not make it this year, why not bet on it, see our T20 cricket trading manual Click Here
Have you grabbed a copy of our free staking plans?
Download our Retirement staking ebook click here
And the Royal Routine ebook click here
Thanks, and until next be good as you can.
Steve( www.winningmore.com)