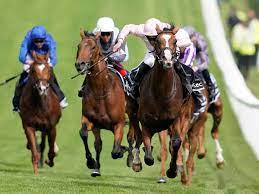 What Makes UK Horse Racing Exciting?
Horse racing is one of the oldest and most popular sports in the world, with a rich history dating back to ancient times. In the UK, horse racing has become a national obsession, attracting thousands of fans to tracks across the country every year. But what makes UK horse racing so exciting? Here are a few reasons why:
Tradition and History
One of the things that makes UK horse racing so special is its long and fascinating history. Horse racing has been a part of British culture for centuries, with some of the most prestigious races dating back to the 1700s. From the Derby at Epsom to the Grand National at Aintree, these races are steeped in tradition and have become an integral part of British sporting culture.
The Atmosphere
The atmosphere at a UK horse racing event is like no other. The excitement builds as the horses are led out onto the track, with the roar of the crowd filling the air. There's a buzz of anticipation as the jockeys mount their horses and the starting gates open. The thrill of the race is palpable, and the atmosphere is electric.
The Betting
Betting on horse racing is an integral part of the sport in the UK, and it adds an extra element of excitement to the races. Fans can place bets on their favourite horses, with odds changing constantly throughout the day. Bookmakers and betting exchanges such as Betfair and Betdaq offer a wide range of betting options, from simple win bets to more complex accumulators and system bets. It's not uncommon for fans to have a flutter on several races during the day, adding to the sense of anticipation and excitement.
The Horses
Of course, the stars of the show are the horses themselves. These magnificent animals are bred for speed and stamina, and they're a joy to watch as they thunder around the track. From the sleek and speedy thoroughbreds to the powerful and sturdy jumpers, there's a horse to suit every taste.
The Jockeys
The jockeys who ride these horses are among the most skilled and talented athletes in the world. They need to be strong, fit and agile, and they must have an incredible rapport with their horse. Watching a jockey guide their horse to victory is a thing of beauty, and it's a true testament to the bond between horse and rider.
In conclusion, there are many reasons why UK horse racing is so exciting. Whether it's the history, the atmosphere, the betting, the horses or the jockeys, there's something for everyone. So, next time you're looking for a thrilling day out, why not head to a UK horse racing track and experience the excitement for yourself?
Michael
YOUR TRUSTED BETTING ADVISER SINCE 2007
World No 1 Horse Racing Price Tool for Betfair Prices
GIFT THIS EBOOK ON SECRETS OF GREATEST PUNTERS TO YOUR FAMILY & FRIENDS… PASS THE BELOW LINK… INSPIRE THEM

CHECK OUT OUR AMAZING AUTOMATED BETTING BOTS

http://winningmore.com/auto-betting-software/