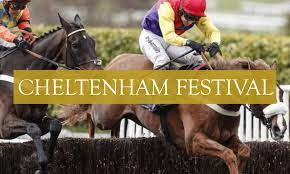 Cheltenham Festival 2023, Dates, Key Highlights
The Cheltenham Festival is one of the biggest horse racing events in the world, and it's coming back in 2023 for another unforgettable week of racing. From March 14th to 17th, 2023, thousands of people will descend upon the picturesque town of Cheltenham in Gloucestershire, England, for a four-day extravaganza of racing, fashion, and fun.
If you're a horse racing fan, you won't want to miss the Cheltenham Festival 2023. Here are just a few reasons why:
The racing
Of course, the main attraction of the Cheltenham Festival is the racing itself. With 28 races over four days, including some of the most prestigious events in the racing calendar, there's something for everyone. Whether you're a fan of jumps or flat racing, there's sure to be a race that gets your heart racing.
The atmosphere
There's nothing quite like the atmosphere at the Cheltenham Festival. With tens of thousands of people in attendance, the roar of the crowd as the horses thunder down the final stretch is something to behold. And with so many people dressed up to the nines, the festival has a real sense of occasion.
The fashion
Speaking of dressing up, the Cheltenham Festival is known for its fashion. Ladies Day, which takes place on the second day of the festival, is a chance for women to show off their finest outfits and hats. But it's not just the ladies who get to dress up – the men also make an effort, with many sporting tweed jackets and flat caps.
The food and drink
Of course, no festival would be complete without some great food and drink, and the Cheltenham Festival is no exception. From traditional pub grub to gourmet cuisine, there's something to suit every taste. And with plenty of bars and restaurants around the racecourse, you'll never be far from a refreshing drink.
The betting
Finally, let's not forget about the betting. Horse racing is, of course, synonymous with betting, and the Cheltenham Festival is no exception. With so many races to choose from, and so many different types of bets available, there's plenty of opportunities to win big.
If you're new to betting on horse racing, it's worth doing some research before you place your bets. Look at the form of the horses, study the race card, and read up on the latest news and betting tips. And remember, never bet more than you can afford to lose.
If you're looking for some tips on which horses to back, there are plenty of resources available. Betting websites and tipsters can provide you with expert advice on which horses are worth backing. And if you're at the festival itself, there are plenty of bookmakers on hand to take your bets.
When it comes to attending the festival, there are a few things to keep in mind. Firstly, tickets for the Cheltenham Festival 2023 will be in high demand, so it's worth booking early to avoid disappointment. Tickets can be purchased online, via the festival's official website or through various ticketing websites.
In addition to the racing and betting, there are plenty of other activities to enjoy at the festival. From live music to comedy acts, there's always something happening at Cheltenham. And with a range of bars and restaurants around the racecourse, there's no shortage of places to relax and enjoy the atmosphere.
So there you have it – just a few reasons why you should be looking forward to the Cheltenham Festival 2023.
Get best of Cheltenham races ratings here