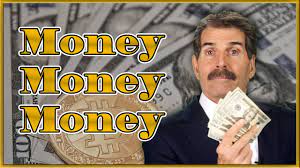 Boost your winnings and track your progress with Brand New "Stop at a Target" staking plan
Are you looking for a smarter way to bet on sports? Do you want a staking plan that can help you maximize your winnings, reduce your risk, and track your progress all at once? If so, we have some exciting news for you.
Introducing "Stop at a Target" – the brand new staking plan that has been revolutionizing the world of sports betting. Our innovative approach to staking can help you take your betting game to the next level, while also giving you greater insight into your betting patterns.
So, what makes the "Stop at a Target" staking plan so special? For one, it includes a hard stop loss feature that ensures your losses never exceed a predetermined amount. This means that even if a betting pattern goes against you, you'll never lose more than you're comfortable with, giving you greater peace of mind and confidence in your betting strategy.
But that's not all – our staking plan also includes a "Profit delta" feature, which lets you add little sugar to make the returns even if you have a few losing races and that sweetens the return when you hit the winner.
And with our staking plan available in both Excel format and web-based cloud, it's easy to access and use no matter where you are in the world. Plus, our user-friendly interface ensures that you can start using it right away, without any complicated setup or training required.
So why wait? Click on our website to see more about the "Profit delta" feature, and start using the "Stop at a Target" staking plan today to take your sports betting to the next level.
Try it now and see the difference for yourself.
Thank you for your time and consideration, and we look forward to helping you achieve your betting goals with our revolutionary staking plan.
Best regards,
Michael
P.S. Don't forget to check out our website for more information on bots which are already using the "Stop at a Target" staking plan.