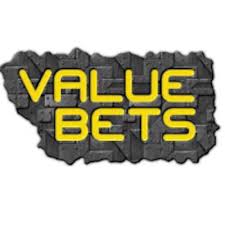 Maximizing Your Profits: The Art of Value Betting in Sports Betting and Gambling
Value betting is a strategy used in sports betting and other types of gambling to maximize profits by identifying when a particular bet is more likely to win than the odds offered by bookmakers or other betting markets suggest. In simple terms, value betting is about finding bets where the odds are in your favor, rather than just betting on the favorite or the team you think will win.
Why is value betting important?
Value betting is important because it can increase your profits over time. When you bet on a sporting event or other market, the bookmakers set the odds based on their assessment of the likelihood of each outcome. However, these odds are not always accurate. Sometimes, the bookmakers may overestimate the probability of a particular outcome, which means that they offer lower odds than they should.
By identifying these situations and placing bets with better odds than the actual probability of the event occurring, you can make a profit over the long term, even if you lose some individual bets. This is because you are effectively getting better value for your money by taking advantage of the bookmakers' mistakes.
How to identify value bets
The key to value betting is to identify situations where the bookmakers' odds are wrong. This can be difficult, as the bookmakers have access to a lot of information and use sophisticated algorithms to set their odds. However, there are a few strategies that can help you identify potential value bets:
Research the event: The more information you have about the event, the better you will be able to assess the bookmakers' odds. Look at factors such as recent form, team news, weather conditions, and head-to-head records to get a better understanding of the event.
Compare odds: Don't just rely on one bookmaker's odds. Look at several different bookmakers or betting exchanges to see how the odds compare. If you see a significant difference between the odds offered by different bookmakers, this could be an opportunity for a value bet.
Use a betting calculator: A betting calculator can help you calculate the expected value of a particular bet. This takes into account the odds offered by the bookmaker and the probability of the event occurring, giving you a clear idea of whether the bet represents value or not.
Look for arbitrage opportunities: Arbitrage betting is where you place bets on all possible outcomes of an event with different bookmakers or betting exchanges to guarantee a profit. While this is not strictly value betting, it can be a way to take advantage of bookmakers' mistakes.
Follow the experts: There are many experts and tipsters who offer betting advice and tips. While you should always do your own research, following the advice of a trusted expert can help you identify value bets that you might have missed otherwise.
Conclusion
Value betting is an important strategy for anyone looking to make a profit from sports betting or other forms of gambling. By identifying situations where the bookmakers' odds are wrong and placing bets with better odds, you can increase your profits over time. While it can be difficult to identify value bets, using strategies such as researching the event, comparing odds, using a betting calculator, looking for arbitrage opportunities, and following the experts can help you improve your chances of success.