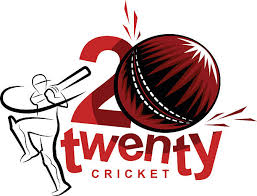 Rise of 2020 Cricket in the world
Twenty20 cricket is a relatively new format of the sport, having been introduced in 2003. It has quickly gained popularity around the world, particularly in countries like India, where it has become a cultural phenomenon. In this blog, we will discuss the reasons behind the rise of Twenty20 cricket and how it has changed the sport.
What is Twenty20 cricket?
Twenty20 cricket is a shortened format of cricket that consists of 20 overs per side. Each innings lasts for a maximum of 90 minutes, making it a fast-paced and exciting form of the game. The first international Twenty20 match was played between Australia and New Zealand in 2005, and the first T20 World Cup was held in 2007.
Reasons behind the rise of Twenty20 cricket:
Shorter format:
One of the main reasons for the popularity of Twenty20 cricket is its shorter format. Unlike traditional Test matches or One Day Internationals, Twenty20 matches can be completed in just a few hours. This means that fans can enjoy a full match experience without dedicating an entire day to it.
Entertainment:
Twenty20 cricket is designed to be an entertainment product, rather than just a sporting event. The matches are filled with music, cheerleaders, and other forms of entertainment, which make it a more enjoyable experience for fans.
Accessibility:
Twenty20 cricket has also become more accessible to fans around the world due to technological advancements. Fans can now watch matches live on television or online, and they can also follow scores and updates on their smartphones or tablets.
Globalization:
Twenty20 cricket has also helped to globalize the sport, with teams from around the world competing in international tournaments like the T20 World Cup. This has given smaller cricketing nations the opportunity to compete at the highest level and has helped to grow the game globally.
Impact on the sport:
The rise of Twenty20 cricket has had a significant impact on the sport. It has brought in a new audience of fans who may not have been interested in the longer formats of the game. It has also created new opportunities for players, with the introduction of franchise leagues like the Indian Premier League (IPL) and the Big Bash League (BBL).
The popularity of Twenty20 cricket has also led to changes in the way the sport is played. Players are now more aggressive in their approach, with a focus on scoring quickly and hitting boundaries. This has led to the development of new skills and strategies, and has made the sport more exciting for fans.
In conclusion, Twenty20 cricket has had a significant impact on the sport of cricket. Its shorter format, entertainment value, accessibility, and global appeal have made it a popular form of the game around the world. As the sport continues to evolve, it will be interesting to see how Twenty20 cricket continues to shape the future of cricket